Your independent investment advisor and insurance broker from Berlin
Our mission is to enable everyone to receive independent and honest advice. The ultimate goal is to fulfill the dreams and wishes of our customers.
Independence, vision, trust. These qualities have been the pillars on which our business success rests for more than ten years. A bonsai tree is a symbol of living nature. However, keeping such a tree is associated with effort and regular care. So that your assets continue to grow and your financial concept is always optimally tailored to you, we see our service primarily as continuous support, where we regularly monitor your portfolios and optimize them if necessary or change insurance policies if necessary.
It is very important for us that you are actively involved in the process of financial conception and asset structuring and that you deal with the issues. Together we create a financial concept tailored to your needs and together we realize your goals and dreams.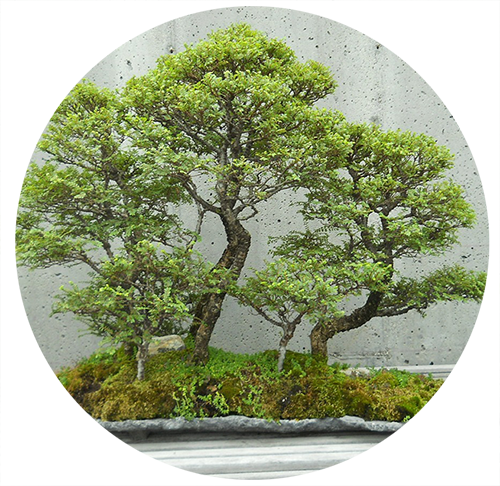 Your way to financial independence.
Initial meeting
Concept creation
Presentation and customization
Implementation
Service
Personal meeting
The first meeting serves to get to know each other. Above all, it is very important for us to find out from you where you are currently financially and where you would like to go in the next few years. So we talk to you intensively about your current situation and at the same time about your dreams, wishes and goals.
Analysis of your finances, income situation and possibilities for optimization
Individual financial check of your current situation
Goal planning and financial coaching
Individual concept creation
After we have defined your goals and wishes, we will create a personal financial concept for you. We will provide this to you in advance by email or post so that you can deal with the individual topics. In addition to suggestions for the individual products or strategic approaches, the concept also contains further information, performance overviews, the terms and conditions of the respective product providers and understandable specialist articles.
Elaboration of an individual financial concept
Definition of a suitable investment strategy
Create knowledge, vision and mission
Presentation of the financial concept
A personal meeting in our office in Berlin Mitte is recommended for the concept presentation. Of course we also look after international customers. Here we switch to a telephone call or a video conference. Of course, we are also happy to visit you at home or in your company. In a personal exchange, we will answer all your questions and explain the background to our recommendations to you. Together we will then adapt the financial concept individually to your situation and, if necessary, send you suggestions for changes.
Presentation of the individual financial concept
Asset accumulation, asset protection, old-age provision
Adaptation of the personal security concept
Implementation of the financial concept
After we have tailored your financial concept perfectly to your situation, we start implementing it. Keep in mind that our financial concepts and investment strategies are always a process. As a rule, this process takes 2-3 years from the first product to the complete financial concept. In some cases it is faster. In other cases it will take longer. But no matter how long the implementation takes. We are by your side from the first step to your financial independence and beyond.
Implementation of the financial concept
Objective and coordination of the next phases
Service and long-term support
Of course, we look after our customers on a long-term basis and are in constant contact with our customers. We will inform you regularly about news from the financial world (such as changes in the law), give you tips on how to save taxes and inform you in good time about sensible portfolio changes or interesting investments.
Control and dynamic reorganization of your financial concept
Regular adjustment of the investment strategy in accordance with the target agreement and depending on the current market situation
Take a look at what our customers say about us to get a better picture of our service.
More than 1,000 customers already trust us
and our philosophy
We compare 370 fund companies, 770 banks and over 34,000 different insurance tariffs for you and then find the products for you that suit your goals, your wishesand your life situation. In our recommendations, we also pay attention to product quality, economic performance, return on capital, cost structure or customer satisfaction with the respective provider.
Our quality promise: With us there is no "run-of-the-mill advice" and no "sales out of the drawer". We design all investment and financial concepts individually, independently and tailored to your life situation. This includes an analysis of your current life situation and your risk type (see, for example, old-age provision risk classes), but also your future plans.
We offer you a total of over 15 years of consulting experience in finance and insurance. We therefore know the stumbling blocks, questionable offers on the market and only recommend first-class products, the best conditions and banks, funds and insurance companies with a certain size, high service quality and sufficient financial strength.
As a financial broker, we receive discountsfrom the companies on the tariffs offered on the market and / or better conditions than if you go directly to the bank or the insurer. We pass these discounts and service upgrades on to you 100 percent so that you do not pay too much and still have the best protection.
We would be happy to advise you where you feel comfortable. This can be at your home in Berlin or Brandenburg, in your company or from the comfort of your couch via Skype. You decide. In the event of damage, we will support you with questions. We guarantee constant availability for you via a professional back office.
The advice is free of charge for our customers. We receive a brokerage fee directly from the companies, which is incorporated into almost all products (funds, insurance, financing). You decide for yourself whether you grant this brokerage to a product-related agent, an online platform without advice or an independent broker like us.
Your insurance broker & investment advisor
from Berlin and Brandenburg
Home loan savings are seldom good and

almost always

destroy money
Home savings is an obsolete model and is only suitable in the rarest of cases. Disadvantages include high acquisition fees, long savings and very low returns.
We do

not

recommend a Riester

or

Rürup pension to our customers
Too expensive, too complicated, hardly any return: the Riester pension is increasingly falling into disrepute. For years we have been warning of the disadvantages of this state-staged sham.
Real estate is

not always
the right decision
Many Germans invest their money in real estate. But the concrete gold also harbors many risks and, in the opinion of experts, is seen in many cases as destroying money.
We do

not

broker classic life insurance. The legal fraud.
The German insurance companies hide the billions of their customers every year. Most of the time, only the shareholders or the board members of the insurance company benefit.
We do not advise or sell. A lot of insurance is

unnecessary

.
Many Germans are overinsured. We help you terminate unnecessary insurance and optimize your portfolio protection. We use the money saved to build up your wealth.
Don't

go to the bank! Wrong advice and lies are the order of the day.
Banks make less and less money. That is why many banks are in a situation like a column of pushers. How the bank advisors lie to their customers because they are no longer up to the sales pressure and the humiliations.
We think differently. We advise differently.
Independent financial and investment consultancy in Berlin and Brandenburg
Start your journey with us today.

As an independent financial services company with many years of experience in consulting, we know what is important. We listen carefully and create an individual and suitable financial concept for you from the areas of asset accumulation, pension planning, security and real estate financing.
Analysis, planning, advice and long-term support are the central instruments of our service. We are completely independent and at the same time always well informed through our partner network.
You are in the foreground in all decisions. Everyone is different. Just like his goals, wishes and initial situation. Investment styles are diverse, as are investment opportunities. Some insurances are superfluous, while others are absolutely necessary. The range of investment opportunities and insurance is simply overwhelming. We know the market and, as a long-term companion and coach, guide you to your very own investment strategy and hedging concept. Our ability is to bring together what goes together. Do not hesitate any longer and ask for an independent second opinion.
The basis of this partnership consists of trust and sympathy. But first we have to get to know each other. On these pages you will get a first impression of who we are and what we do. And if you like that, then we would be delighted if we could get to know each other deeper in a personal conversation.
We look forward to your inquiry.